Elumenati Integrators
Dome3D is an Elumenati Integrator.  Not only can we help design a custom portable solution for you, but we can help you find the right projector and lens for your fixed theater too.  We also handle special requests for bulbs, accessories and software.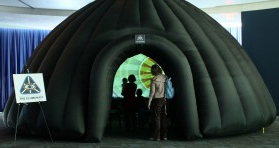 This is the portable 6.5 meter OpenDome Theater.  This portable theater comes as  a dual pressure system with three fans (one for inflation, one for the screen, and one to circulate outside air.  The dome inflates in about 15 minutes, and covers about a 25x25 area and is just about 13 feet tall.  The unique feature of this dome is the open tunnel allowing people to pass in and out with no airlock.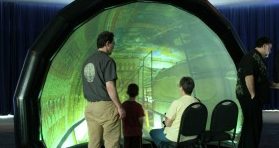 The Portal, a truncated dome 13′ wide and 9′ high, can be oriented vertically, for audiences facing forward, or horizontally, for overhead viewing.  The Portal system is paired with a 200 Series projector with folded optics.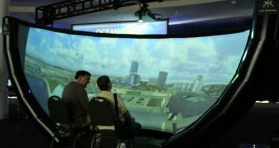 Designed to fit in rooms with an 8′ ceiling, the Panorama is the perfect environment for flight, driving, and training simulations that require wrap-around views.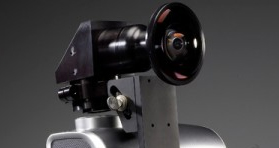 200 Series – LCOS Projectors
Perfect for portable systems and small domes, the 200 series projectors are lightweight and easy to use.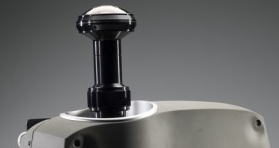 500 Series – 1 Chip DLP Projectors
Ideal for professional A/V installations, more rugged than the 200 series but still small enough to be portable.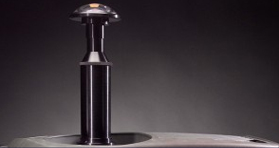 600 Series – 3 Chip DLP Projectors
Optimized for non-portable, high-end professional A/V installations, with bright, colorful projection.