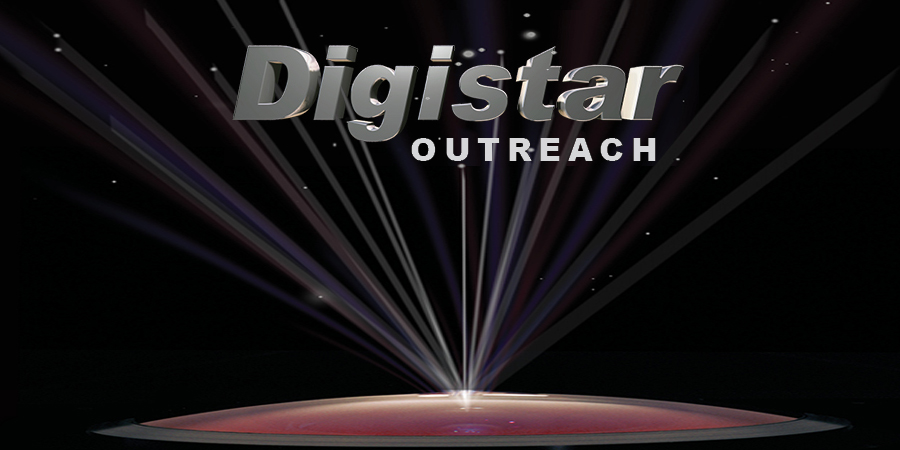 Until now, the quality, performance, and spectacular content found in larger domed theaters have been completely out of reach for small portable planetariums.  But now, there's Digistar® Outreach from E&S, an all-new projection system that brings to portable theaters the same digital revolution that is already sweeping larger installations.
The perfect solution for portable theaters, Digistar Outreach offers a whole new universe of exciting presentations and revenue potential to portable theater owners and operators–all at an incredibly low price. 
Based on Digistar, the world's most advanced digital theater system, Digistar Outreach combines a complete color star projection and astronomy package with fulldome video playback and digital stereo sound.  It also offers real time rendered and textured models making it easy to create meaningful, fun, and educational experiences in the 3D universe.
Because Digistar Outreach is compatible with the other members of Evans & Sutherland's Digistar product family, you can save money by utilizing shows produced for other Digistar sites.
Designed for portable domes 8 meters or less in diameter, Digistar Outreach condenses all the tools needed for real time domed theater production and presentation into a tightly integrated, compact, and easy-to-use package.  Digistar Outreach uses a small projector with a single fisheye lens positioned in the center of the dome to display a larger-than-life, seamless image.  By doing away with the need for ancillary projectors,  Digistar Outreach provides significant savings in construction and operating expenses.